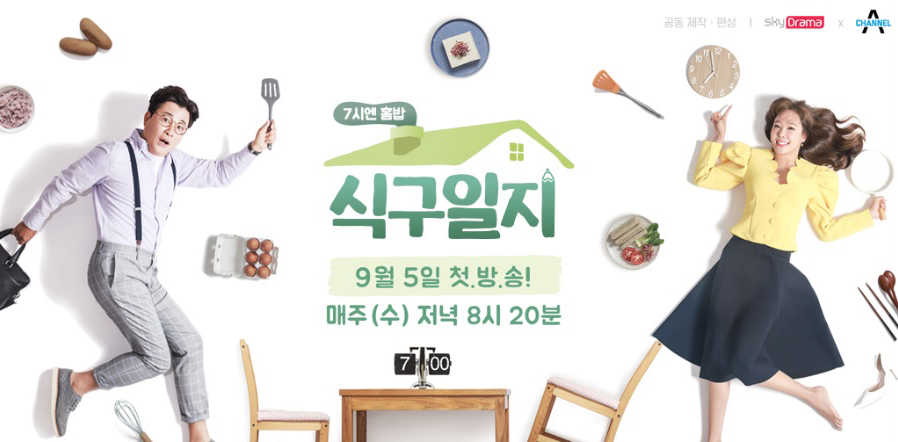 In Korea, skyTV premiered a new primetime entertainment show "Family Diary" on September 6 on skyDrama and Channel A.
The show is based on TV Asahi's unscripted entertainment format "The Dinner Table".
In this format, a family of four or more must start dinner together at 7pm sharp for 100 consecutive days to win a big cash prize!  If anyone misses or is late for dinner at even a single evening, the challenge is over and there is no reward whatsoever for the family.
To have dinner together seems to be a simple and easy task.  But to continue doing so, each family member needs to overcome mundane and unexpected obstacles!
In the Korean version, three different families simultaneously tackle the challenge for 30 consecutive days.
How well will each family clear the mission? Stay tuned!