If I'd kissed her
あのときキスしておけば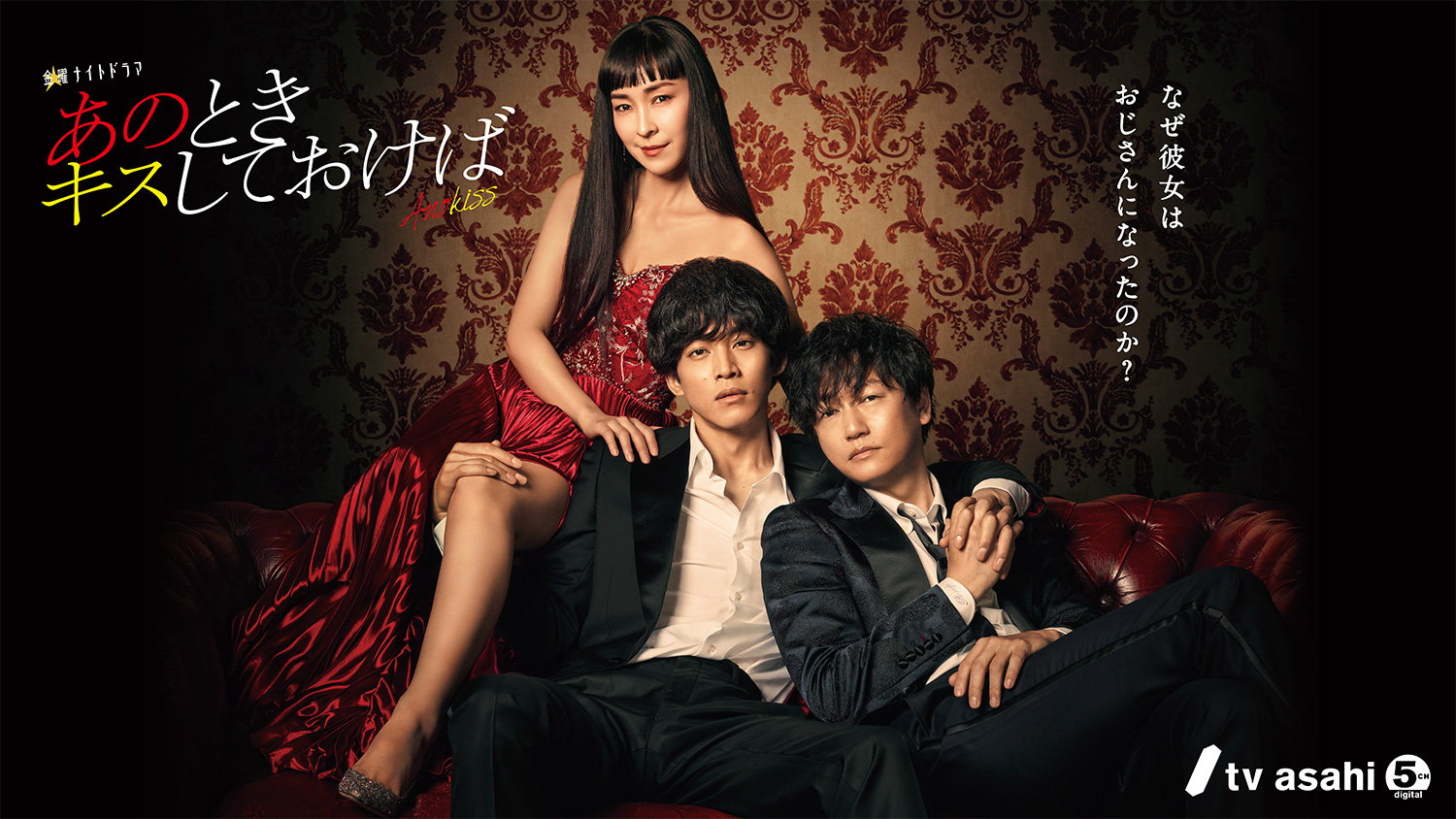 ©️tv asahi/MMJ
My beloved girlfriend is now "inside" a middle-aged man.
Momochi, who works at a supermarket, is a devastatingly clumsy, dreamless, and a basically unenthusiastic person.
One day, he meets Tomoe, the female creator of his favorite manga, and they somehow get close.
Just as they are about to fall in love, she dies in an accident!
While Momochi is grieving her death, a strange middle-aged man comes to him, muttering the most shocking words: "Momochi, it's me, Tomoe."
This is a fantastic love comedy about "switching bodies", written by Shizuka Oishi, scriptwriter famous for romantic dramas
Cast
Tori Matsuzaka (松坂桃李)
Arata Iura (井浦新)
Shohei Miura (三浦翔平)
Kumiko Asou (麻生久美子)
Production Year
2021/04 -
Duration & Episodes
60 min.
Links
Official site (Japanese)