MASK NYAN NEWS CHANNEL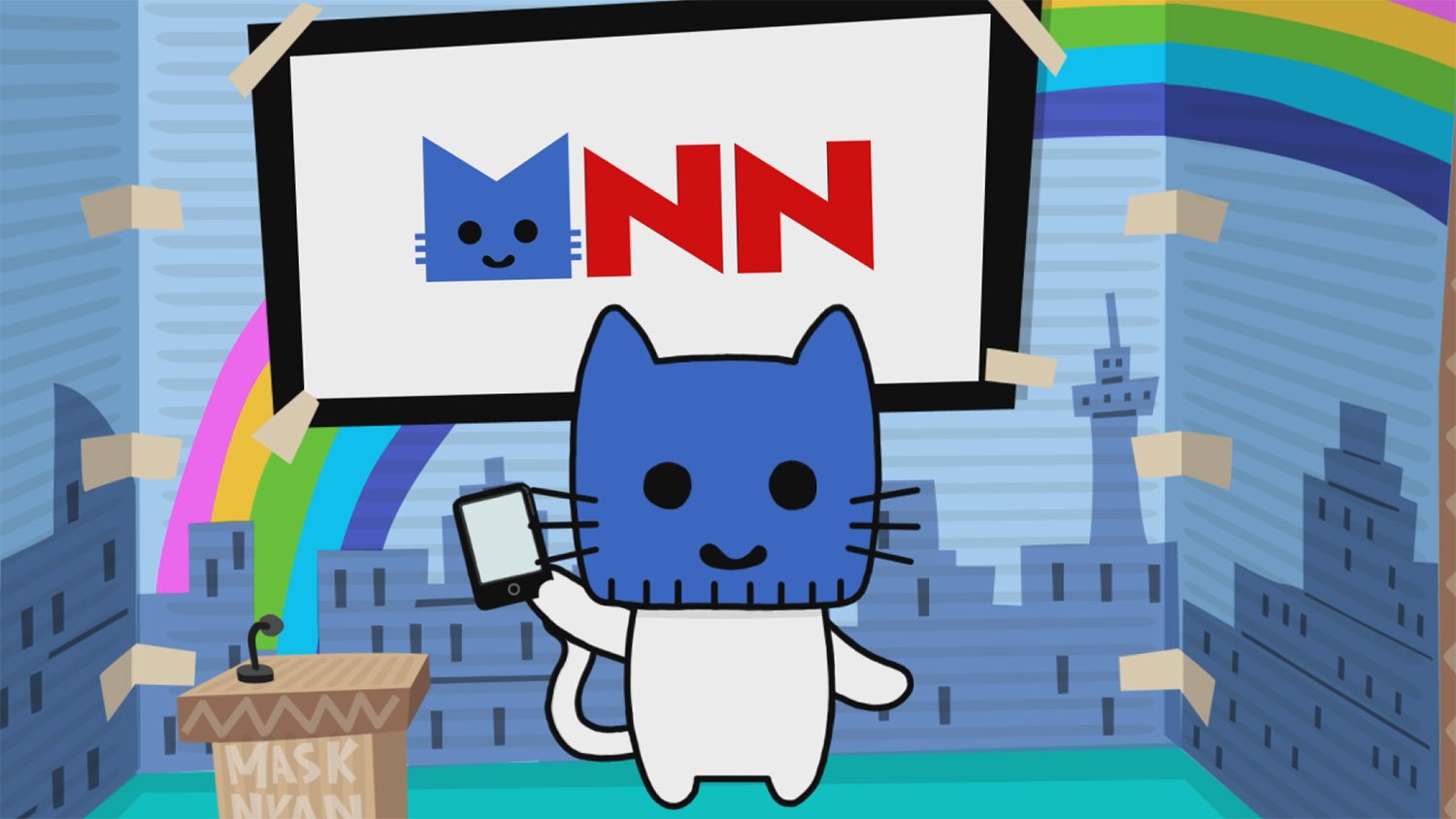 A mysterious cat wearing a blue mask, MASK NYAN, will navigate you through current topics.  
From science to entertainment, MASK NYAN picks up news topics on current events and makes witty comments from a cat's perspective!  
You can learn and will want to share the topics by watching the clips by and with MASK NYAN.  

Originally created to recruit children and their parents to safe and fun news to the TV Asahi's news channel -ANN News Channel- on the YouTube.
MASK NYAN acts as a seal of safe and quality guaranteed news videos.
Production Year
2019 -
Target
Child / Kids
Teen-age
Family
Duration & Episodes
Approx 4 min X 65 episodes
Links
To see more