Red Light Green Light
レッドライト・グリーンライト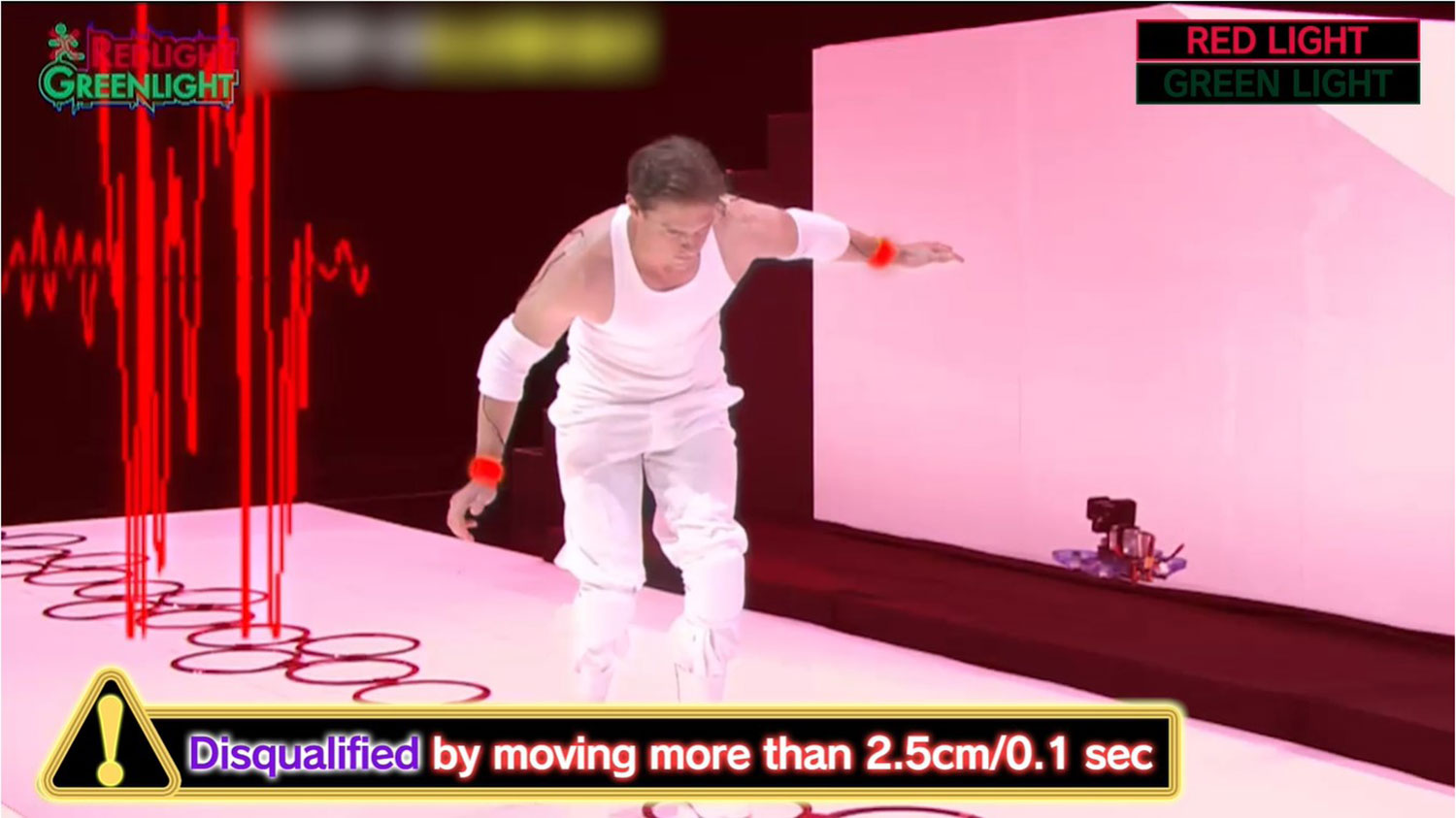 Red light, stop! Green light, advance!
The classical childhood game "Red Light, Green Light" has been amazingly updated for the 21st century with the latest digital devices, providing a thrilling and exciting experience to the challengers and viewing audience alike.
There are three rounds in this game. The challengers are fitted with devices that measure minute movements in their hands and feet. They then must race across various obstacles to reach the end goal. However, when the red light shows, they must stop on the spot and refrain from moving more than 2.5cm no matter how unsteady they are. When the green light shows, they are free to move forward again.
There are also drones which are deployed to hover near the challengers in order to frighten or make them lose concentration. This leads to very suspenseful scenes!
It's not just physical strength, but concentration, reflexes and balance.
Only those who can sharpen all of their senses and complete three rounds can be the winner of this game.
Can you survive the game in the underground world?
Production Year
2020/10 -
FREQUENCY
Weekly
Target
Family
Duration & Episodes
60 min.