Sweet Kiss Bitter Kiss
恋愛ドラマな恋がしたい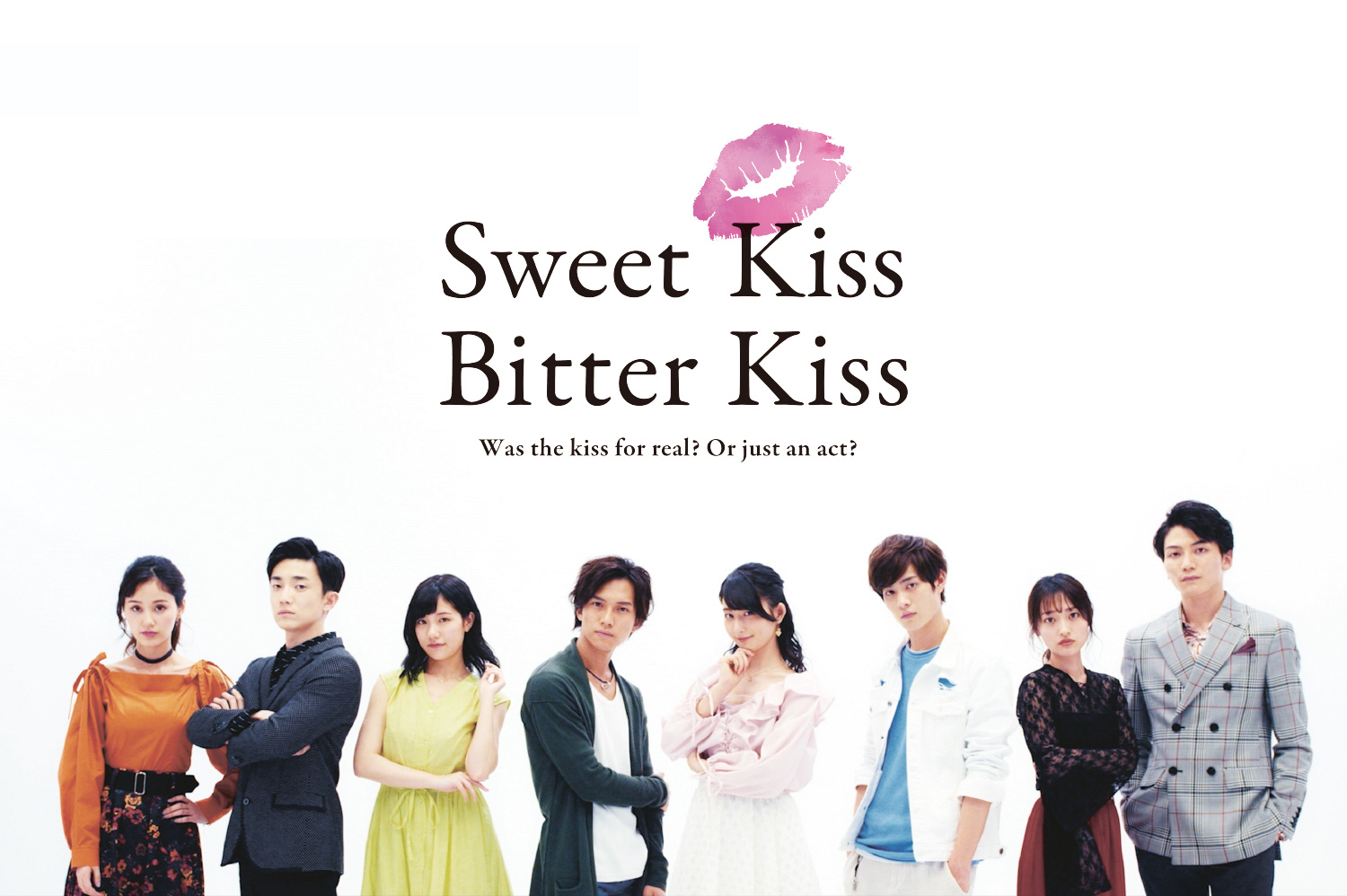 Was the kiss for real? Or just an act?
If I act this out seriously, will I end up seriously liking you?

Isn't it a familiar news around the world to hear an actor and an actress falling in love for real after acting a role of a couple in love in a film or a TV drama? The outcome must be an act of a cupid's arrow hidden behind romantic acting.
"Sweet Kiss Bitter Kiss" is a format that tests such common outcome in a reality show setting, where 4 pairs of promising young actor and actresses play the same romantic scene.
The cameras follow them to see if their kisses on the film become a sweet love for real or a bitter disappointment.
This innovative format is far beyond any dating shows. We witness the filming of a highlight scene of a romantic drama within the show where the sweet/bitter kiss ignites the whole outcome!
* Format based on "Falling in Love like a romantic TV drama", a popular series on AbemaTV.
Production Year
2018/05 -
FREQUENCY
Weekly
Target
Teen-age
Female / 20-34
Duration & Episodes
30min / 60min
Season 1: 10 eps (2018/6-10)
Season 2: 12 eps (2018/12-2019/2)
Season 3: tbd (2019 Spring~)