TEST OF FRIENDS
TEST OF FRIENDS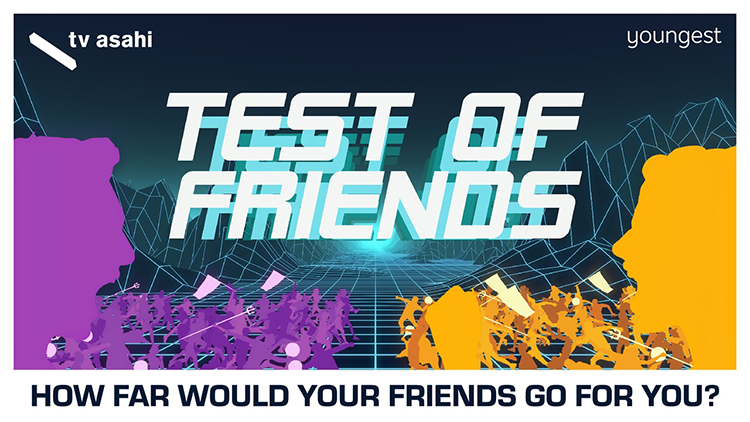 The average person has 155 friends on social media, but how many are real friends you can rely on?
The players must search their contact list for 50 friends, from best buddy to brother, from first love to former boss, who will participate in the craziest challenges in order to win a huge cash prize. 
Across this show designed by Youngest Media of the UK and TV Asahi of Japan, the friends must face a series of challenges from a catalog of some of the craziest games you've ever seen.  Every friend must play one game each – but it is up to the main player to decide which friend is best suited to which game. 
Can the players and their friends survive this biggest team game ever and win the big cash prize?
Production Year
2018/04 -
FREQUENCY
Weekly
Target
Family
Duration & Episodes
60min