What's Wrong with Being Wily?
あざとくて何が悪いの?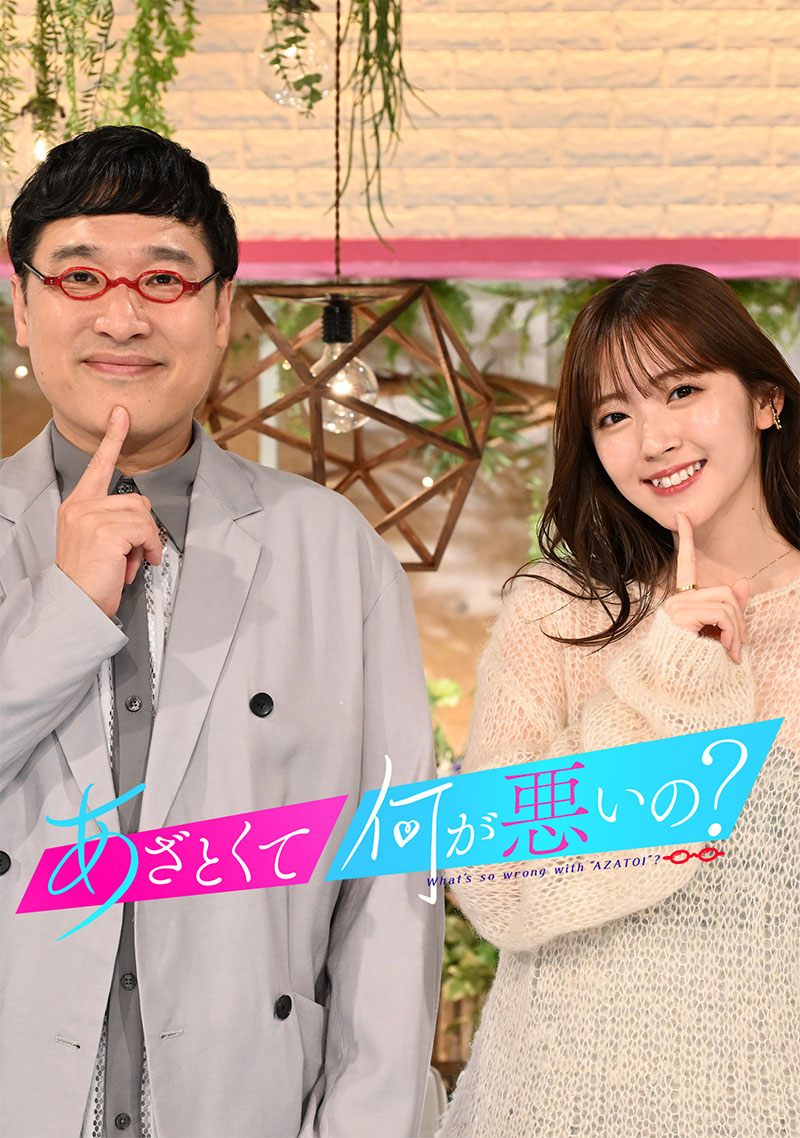 Can you imagine how to take advantage of being a woman?
This is the new type of variety show, all about "wiliness"- taking advantage of being a woman (or a man)!
The program conducted a thorough questionnaire on "comments and actions of men and women who think they being wily"! Then the three MCs check out a reenactment VTRs based on the survey and thoroughly discuss about the "wiliness"!
I can't stand this" "I sometime do that, too!" "Men never notice it"…
Can you spot those signals?
Production Year
2020/10 -
Target
Teen-age
Male / 20-34
Male / 35-49
Male / 50~
Female / 20-34
Female /35-49
Female /50~