Doctor-X
ドクターX ~外科医・大門未知子~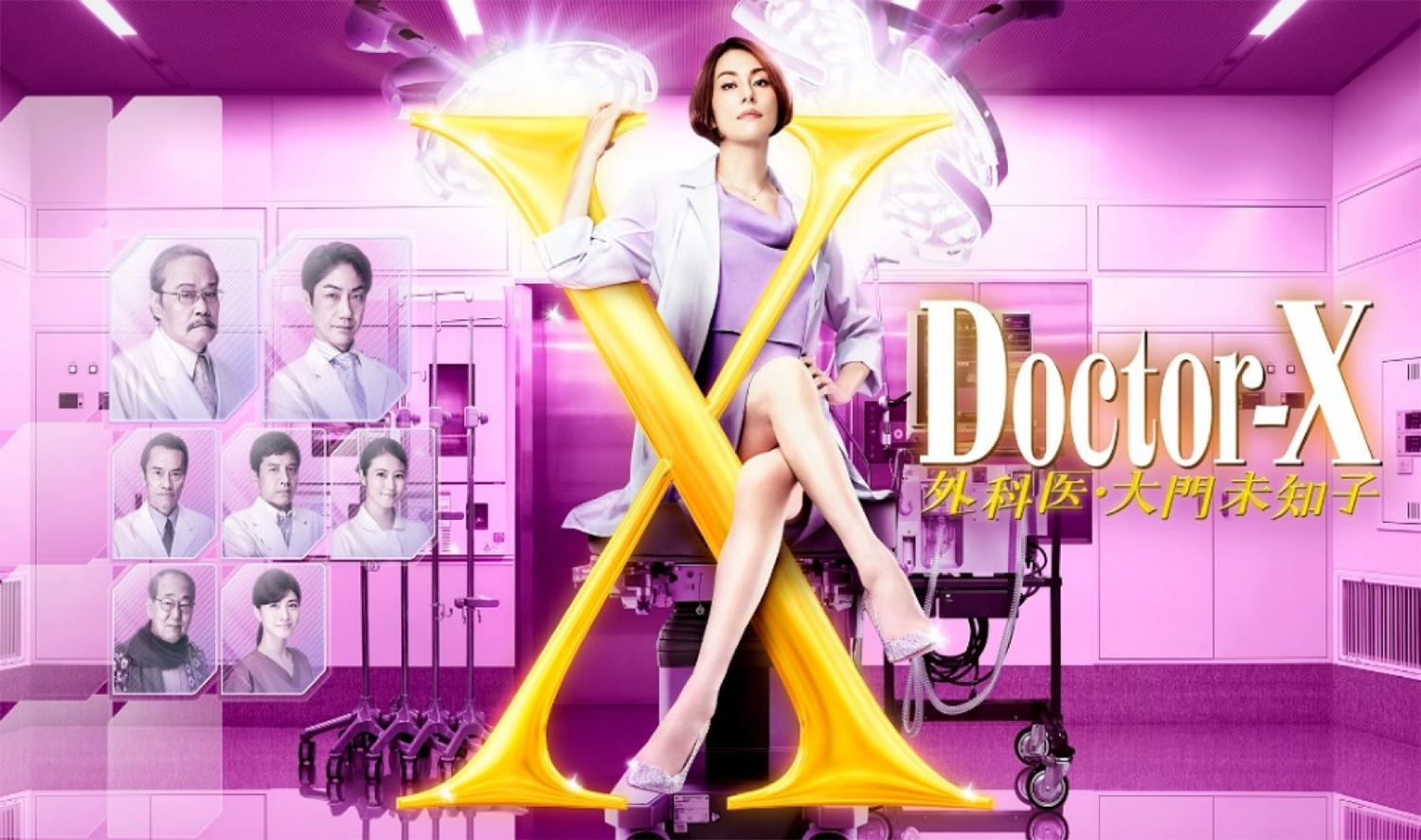 The 6th Season of the Blockbuster Drama Series!

Michiko Daimon is a stunningly beautiful and stubbornly self-reliant freelance surgeon who prides herself in her skills and dignity as a surgeon. Her new temporary employment is in a hierarchical university hospital where doctors pursue power and money rather than medical ethics. "I decline" and "I never fail" are her cliché phrases that make much ado within the hospital bureaucracy. But the turmoil she causes is due to her integrity as a surgeon who will never ever compromise in her surgeries and treatments.
Michiko is an unprecedented freelance surgeon, an "unusual rebellious lone-wolf genius". She is always questioning the raison d'être of medical science- "for whom is it?" Her professional license and outstanding skills are the only armors that she has to fight her battle against the inappropriate practices rampant in the hospital.
The drama thoroughly portrays her totally delightful and yet extremely noble battle…

 
Cast
Ryoko Yonekura (米倉涼子)
Yuki Uchida (内田有紀)
Ittoku Kishibe (岸部一徳)
Toshiyuki Nishida (西田敏行)
Production Year
2012/10 -
TIMESLOT
Prime Time
FREQUENCY
Weekly / Special
Target
Male / 20-34
Male / 35-49
Male / 50~
Female / 20-34
Female /35-49
Female /50~
Duration & Episodes
69 episodes
SEASON 1: 54min x 6eps, 69min x 2eps (2012)
SEASON 2: 54min x 7eps, 69min x 1ep, 84min x 1ep (2013)
SEASON 3: 54min x 9eps, 69min x 2eps (2014)
SEASON 4: 54min x 8eps, 69min x 3eps (2016)
SPECIAL: 130min (2016)
SEASON 5: 54min x 6eps, 69min x 3eps,74min x 1ep (2017)
SEASON 6: 54min x 7eps, 69min x 1ep, 74min x 1ep (2019)
SEASON7: 54min × 6eps, 60min × 1ep, 64min × 2eps, 69min × 1ep (2021)
Links
Official site (Japanese)
Related News