How to eliminate my teacher
先生を消す方程式。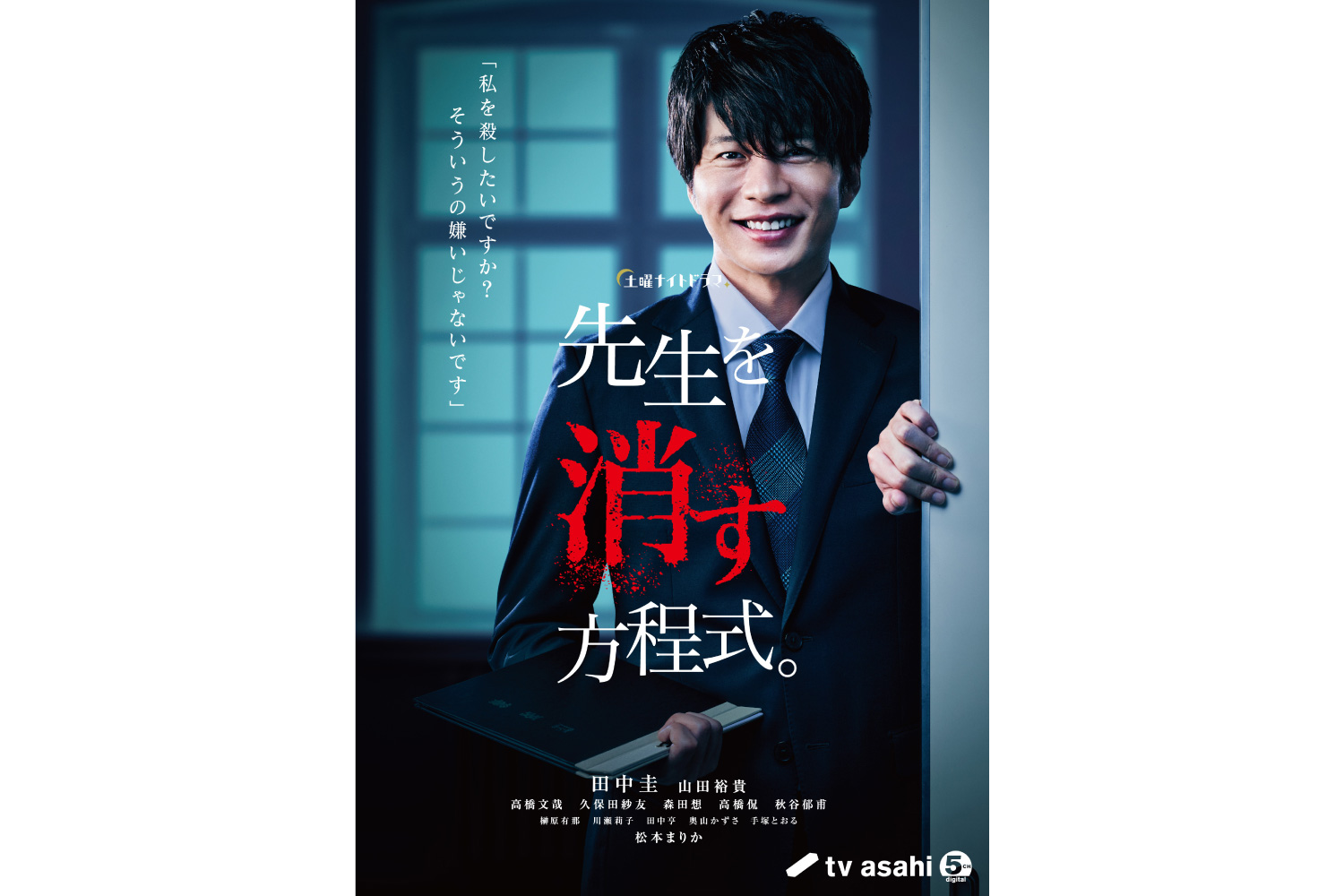 (C)tv asahi/MMJ
"Do you want to kill me? I don't mind that sort of talk."
A mysterious teacher with a smile vs. high IQ students.
The setting is a high school in Tokyo, where the third year "D" class is made up of high achievers. However, all the teachers assigned to this class are mentally eroded in a short period of time and end up leaving the school. In fact, this class was filled with students who enjoy cornering and bullying adults and mentally break them. They ingeniously crush their teacher without getting their hands dirty. 
Now a new homeroom teacher, Yoshizawa, comes to the dark class.
How long will he be able to withstand the traps set by the students with a smile on his face? The battle between the teacher and the students unfolds in the confined space of the school.
Watch out for the shocking and controversial drama!
Cast
Kei Tanaka (田中圭)
Yuki Yamada (山田裕貴)
Fumiya Takahashi (高橋文哉)
Sayu Kubota (久保田紗友)
Marika Matstumoto (松本まりか)
Target
Child / Kids
Teen-age
Male / 20-34
Male / 35-49
Female / 20-34
Female /35-49
Links
Official site