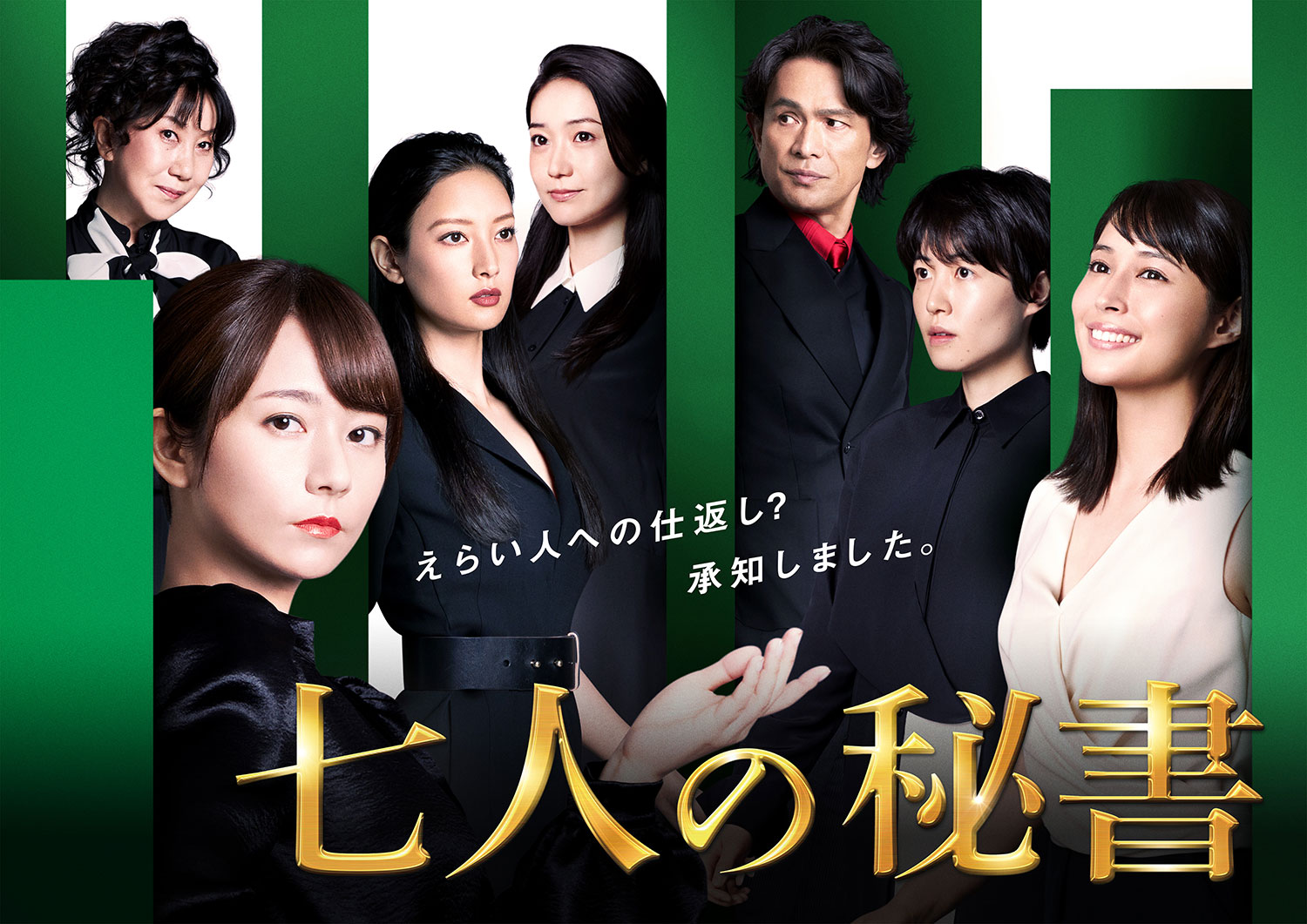 "My name is not worth mentioning."
A thrilling "secretary" drama is born!
Seven superb casts of the "Shadow  Army" bring down hammer on the swaggering upper-level citizens!
It's not the government or top financiers who are running this world, it's the unsung heroes  who stay in the shadow.
They are the nameless "secretaries" who support their bosses and serve the organization by keeping a low profile.
Secretaries are secretly gathered together as the "Shadow Army", in order to manipulate and change Japan's unreasonable society behind the scenes…!
Written by Miho Nakazono of "Doctor-X", the drama powerfully depicts the activities of the women who run the world behind the scenes.
Cast
Fumino Kimura (木村文乃)
Alice Hirose (広瀬アリス)
Nanao (菜々緒)
Shim Eun-kyung (シム・ウンギョン)
Yuko Oshima (大島優子)
Shigeru Muroi (室井滋)
Yosuke Eguchi (江口洋介)
Production Year
2020/10 -
Target
Child / Kids
Teen-age
Male / 20-34
Male / 35-49
Male / 50~
Female / 20-34
Female /35-49
Female /50~
Duration & Episodes
9episodes
54min x 6ep, 64min x 1ep, 69min x 1ep (2020)
SPECIAL: 120min (2022)
Links
Official site